Rhythmic Brains is a competitive rhythmic gymnastics team in greater Atlanta, Georgia.  Rhythmic Brains is home to State/Regional/National Champion, USAG certified judges, and USAG State Chairman.  Rhythmic Brains has been accepting a few motivated (to be) gymnasts since 2016.  Please contact us for a free trial on Tuesday if interested.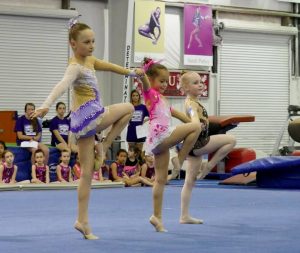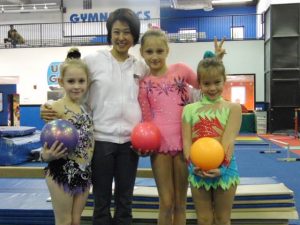 Rhythmic Brains has unique strengths in being directed by an Exercise Scientist (PhD), coached by former National Team member coaches, demonstrated by a former National Team member, and judged by USAG certified judges.  We emphasize correct shapes, correct techniques, and neural activity for efficient skill improvement in short time.
Rhythmic Brains offers regular and private lessons for competitive gymnasts. Flexibility and Conditioning lessons can also be offered to high-level ballet/dance/cirque performers in Greater Atlanta.
New rhythmic gymnastics students are accepted at Ultimate Rhythmic Gymnastics in Duluth.
Rhythmic Brains is a part of Shinohara Academy.